Engagement Rings in Houston, TX
Our Houston jewelry store will pay top dollar for your diamond engagement ring.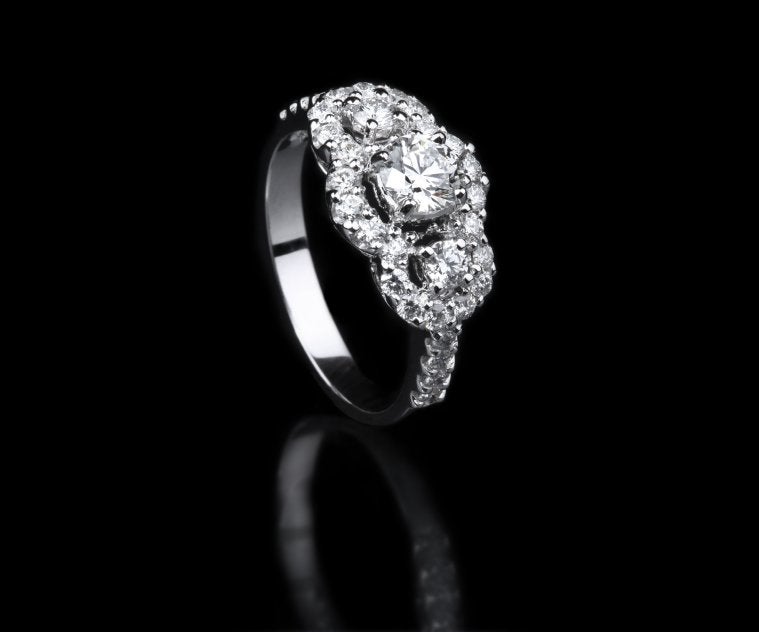 Your engagement ring, or even the diamond, can be worth serious cash. If you're looking to make some extra money, Diamond Jewelry & Loan in Houston, TX is the place to go. We buy diamond engagements rings for top dollar, based on their true value in the global market. Selling your engagement ring to our jewelry buyers in Houston is fast, secure and easy! Visit us during business hours for a free appraisal of your diamond engagement ring and we will offer you cash immediately. If you need cash immediately, Diamond Jewelry & Loan can help!
We sell engagement rings too!
When we buy engagement rings, we will often refurbish the ring by using a new setting for the diamond. When you visit Diamond Jewelry & Loan, you'll get to choose from a large selection of beautiful & unique diamond engagement rings displayed in our Houston showroom.
Whether you're looking to buy or sell your engagement ring, Diamond Jewelry & Loan is the place to go. For over 40 years, we have been buying and selling engagement rings & diamond jewelry in Houston, TX. Our team of experts will offer you top dollar for your engagement ring and appraisals are free. So stop by Diamond Jewelry & Loan today or give us a call at (713) 469-3228.
Why Choose Us?
FREE Appraisals
On-Site 24HR Security
Repairs While You Wait!
In-Store Fine Watch & Clock Center
Family Owned & Operated Since 1967