Selling Your Engagement Ring for Cash in Houston, TX
We are the Best Engagement Ring Buyers in Houston, TX
If you're ready to part with your engagement ring that is no longer serving you, Houston Jewelry Buyers is here to help. With over 40 years of diamond jewelry expertise, our professionals have the skills and knowledge to buy your engagement rings for the best price. We keep all transactions confidential and provide top-value cash payouts for your precious items.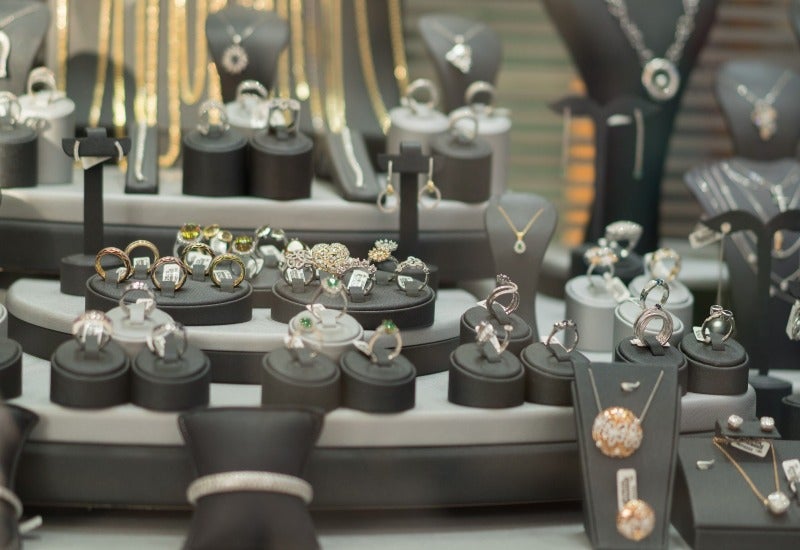 How the Process of Selling Your Engagement Ring Works
The process of selling your engagement ring has never been more straightforward! Come visit us during business hours for a free appraisal of your diamond engagement ring. We will use our knowledge of the value of your item within the global market to offer you an immediate cash value for your ring. Our process is fast, secure, and transparent.
Our Safe & Secure Diamond Engagement Rings Transactions
We work diligently to earn and maintain our clients' trust. Our friendly, compassionate team ensures you feel secure throughout our jewelry-buying process, as the foundation of our business is built on honesty and respect. You can rest assured that your transaction will remain confidential as we strive to keep our clients feeling safe throughout the process of selling their precious jewelry.
Types of Engagement Rings We Buy
We buy several types of rings, from vintage engagement rings to modern pieces. We will buy your heirloom rings, estate rings, and antique rings. We buy plenty of three-stone rings, such as rubies, emeralds, and diamonds. We accept designer rings, matching set rings, diamond solitaires, and much more. Come by for your free appraisal for more information.
Benefits of Selling Your Ring to Houston Jewelry Buyers
Selling your ring after a divorce can eliminate a painful reminder of heartbreak. Ridding yourself of something that no longer holds as much value to you can be a turning point in your story. Earning a generous amount of cash for your ring can help you fund essential aspects of your life, such as new projects, vacations or even a new piece of jewelry!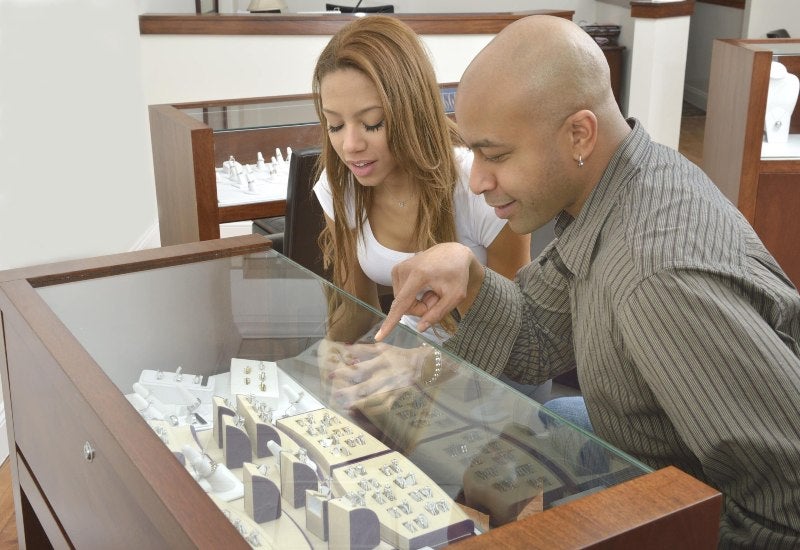 Why You May Want to Sell Your Engagement Ring
Whether you're looking to sell your ring to signify the end of a relationship, because you need the cash, or because you no longer adore your ring, our professionals are here to make the process seamless. We provide expert knowledge and unmatched cash offers so you can feel confident selling your piece to us.
Choose the Best Place to Sell Engagement Rings in Houston
Since 1967, we have been buying and selling unique engagement rings and diamond jewelry in Houston, TX. Our team of experts never lowballs our loyal customers; we provide competitive cash offers for your valuable items. Our highly trained jewelers provide unrivalled customer service, ensuring a transparent and seamless transaction so that you can leave feeling satisfied.
Work with Houston's Most Reliable Engagement Ring Buyers
If you're ready to part ways with your engagement ring, no matter the reason, Houston Jewelry Buyers is here to guide you through our simple, efficient process and provide you with cash on the spot! We guarantee excellent appraisals, friendly service, and a great price to take home. Contact us today or come by our showroom for your free estimate.
Why Choose Us?
FREE Appraisals
On-Site 24HR Security
Repairs While You Wait!
In-Store Fine Watch & Clock Center
Family Owned & Operated Since 1967