We Sell Fine Jewelry & More in Houston, TX
After we purchase jewelry, we then refurbish it to like-new condition and display it under warm lighting in our beautiful showroom for our customers to browse through. We have customers in our store regularly looking for a special piece of jewelry to buy as a gift for a loved one or to add to their own jewelry collection. Below are some of the most common inventory items that we have available to sell at a great price!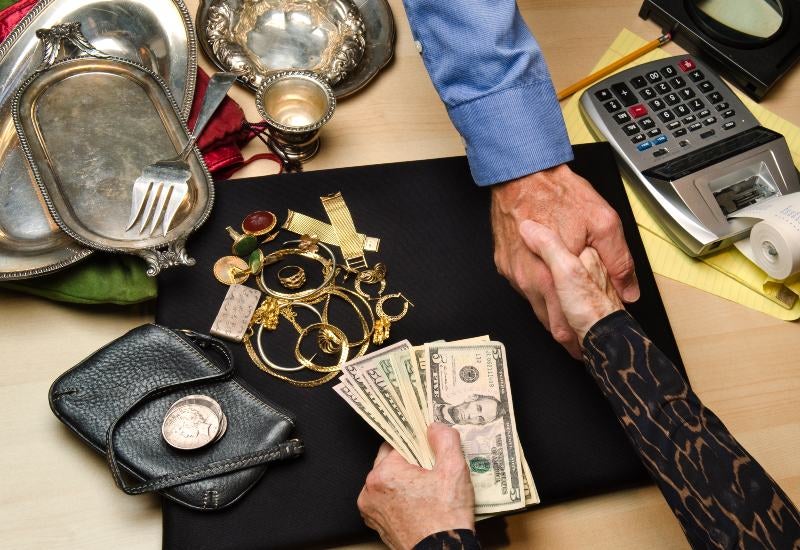 Jewelry
Antique
Victorian
Edwardian
Bracelets
Rings
Pendants
Charm Bracelets
Earrings
Diamonds
Who doesn't love diamonds? For high quality diamonds at an affordable price, give us a call today! Below are the types of diamonds that we buy and typically have available within our store inventory:
Loose
GIA Certified
EGL Certified
IGI Certified
Broken
Antique cuts
Unique Cuts
Engagement Rings
Looking for an engagement ring for that special someone? Houston Jewelry Buyers sells high quality engagement rings for fair prices. Visit our store to see our available inventory of engagement rings today!
Watches
If you want designer watches at a great price, Houston Jewelry Buyers is the place to visit! We keep our inventory stocked with quality watches, which usually consists of brand names such as:
Rolex
Cartier
Patek Phillipe
Breitling
Omega
Tag Heuer
Panerai
Michelle
Corum
Chopard
Vacheron Constantin
Baume et Mercier
Antique watches
Designer Purses
For brand name purses at an unbeatable price, give us a call or visit our store today! Below are just a few of the brands we sell in-store:
Vuitton
Chanel
Gucci
and much more!
Why Choose Us?
FREE Appraisals
On-Site 24HR Security
Repairs While You Wait!
In-Store Fine Watch & Clock Center
Family Owned & Operated Since 1967