Silver Buyers in Houston, TX 
Reputable Silver Buyers in Houston, TX
If you have silver jewelry hanging around your home that you no longer wear, Houston Jewelry Buyers wants you to sell your silver for cash on the spot. Since 1967, our professionals have provided Houston clients generous cash offers for their unwanted, old, or damaged valuables; see why we are Houston's most reliable silver buyer.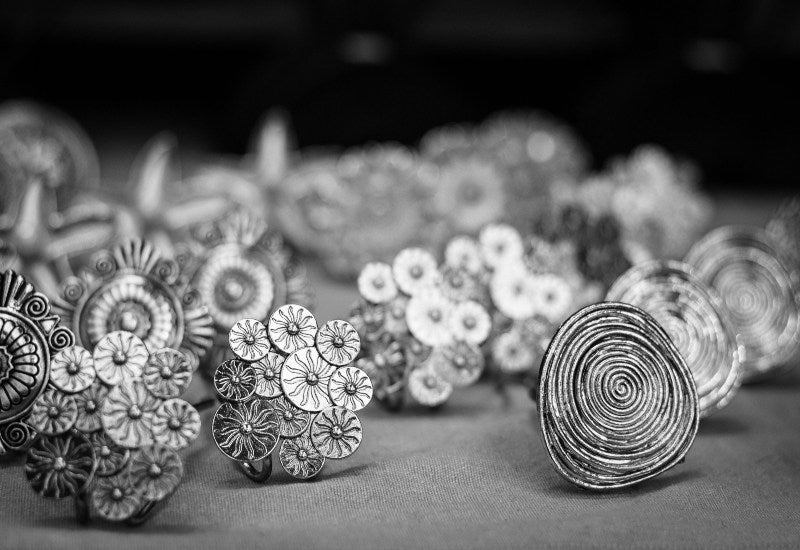 Selling Your Silver Shouldn't Be a Frightening Experience
At Houston Jewelry Buyers, we ensure unparalleled customer service as we understand that parting with your valuables can be an intimidating process. Our team will provide you with transparency, kindness, and expert guidance when you choose us as your trusted silver buyers. We pride ourselves on offering the best prices and never lowballing our loyal customers.
The Various Types of Silver We Buy
At Houston Jewelry Buyers, we buy a range of precious silver items that no longer serve our customers. We accept all kinds of silver jewelry, from wedding bands to anniversary jewelry. We also buy various types of silver watches and silver coins and bars. If you have silver valuables you want to sell, come visit our professionals to have them appraised for free.
Our Safe & Secure Transactions
Our experts know how to check your item for purity markings and diligently inspect your piece to offer you the best price for your valuables. We take these transactions seriously as we understand the importance of staying safe when dealing with large sums of money or jewelry. Therefore, we keep all our transactions confidential.
How We Base Our Excellent Cash Offers
We use a reliable process for determining the price of your silver. We base the cost on several factors, including the current market price and the purity and mass of your item. We are thorough and diligent with our appraisals; our detail-oriented team ensures accurate valuations so you can leave with a cash amount you're satisfied with.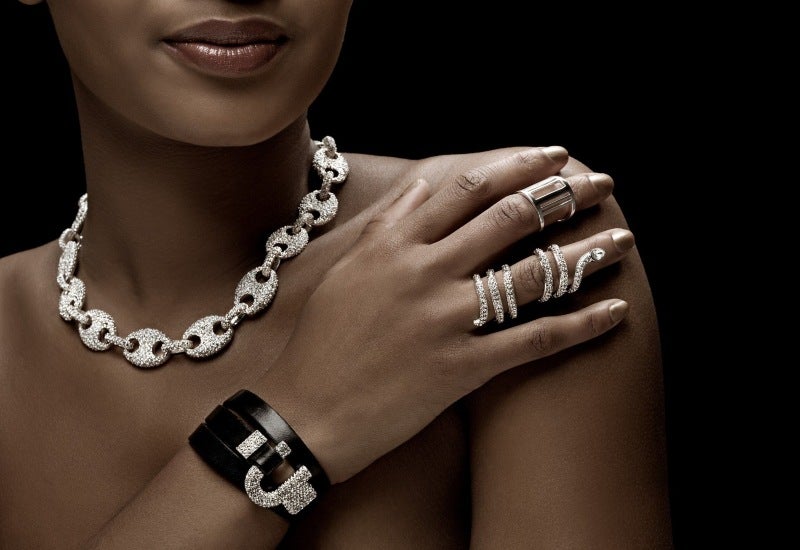 The Benefits of Selling Silver to Houston Jewelry Buyers
Unlike other jewelry buyers, at Houston Jewelry Buyers, we don't just accept valuables in pristine condition; we accept even damaged items, offering more flexibility to our clients. We pride ourselves on providing top value for your items, as we understand the importance of being compensated accurately. We also ensure all our transactions are quick and efficient, offering cash payments on the spot.
Choose Houston Jewelry Buyers as Your Houston Silver Buyer
With more than 40 years in the business of buying and selling jewelry, our professionals understand the global market of precious stones and metals better than our competitors. Our friendly and knowledgeable staff provides nothing short of a comfortable, profitable experience for all our clients. We always offer top-dollar payments for your valuables with full transparency throughout the process.
Make Money Selling Silver Jewelry Today
Houston Jewelry Buyers is the place to go if you want to sell silver for cash in the Houston area. Get top value offers for your precious silver, accommodating services, and a stress-free experience. Don't waste time looking up "silver buyer near me" on Google; our experts are right here! Contact us today or stop by for your free appraisal.
Why Choose Us?
FREE Appraisals
On-Site 24HR Security
Repairs While You Wait!
In-Store Fine Watch & Clock Center
Family Owned & Operated Since 1967